Full Members
Full members are established researchers and leaders in scientific areas relevant to psychopathology. To become a Full Member, see the membership link on the right-hand side of this page. Benefits of Full Membership include permission to present research at meetings in symposia and other presentations.
Associate Members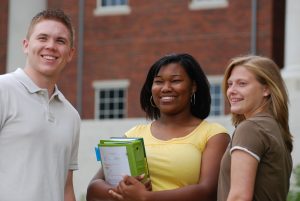 Associate Members of the Society for Research in Psychopathology are graduate students, postdoctoral fellows, and individuals with a bachelor's degree who are actively working with a mentor conducting psychopathology research. The benefits of being an Associate Member include reduced conference fee registration, mentorship opportunities, and social and networking activities. To become an Associate Member please see the membership link on the right-hand side of the homepage.
The Associate Member committee is made up of students associated with and faculty who organized recent and upcoming meetings. The committee hosts student social events including the Faces of the Future Luncheon and the Student Happy hour.
Check out the Associate Member Facebook page for more up to date information about upcoming meetings and events. https://www.facebook.com/AMC.SRP