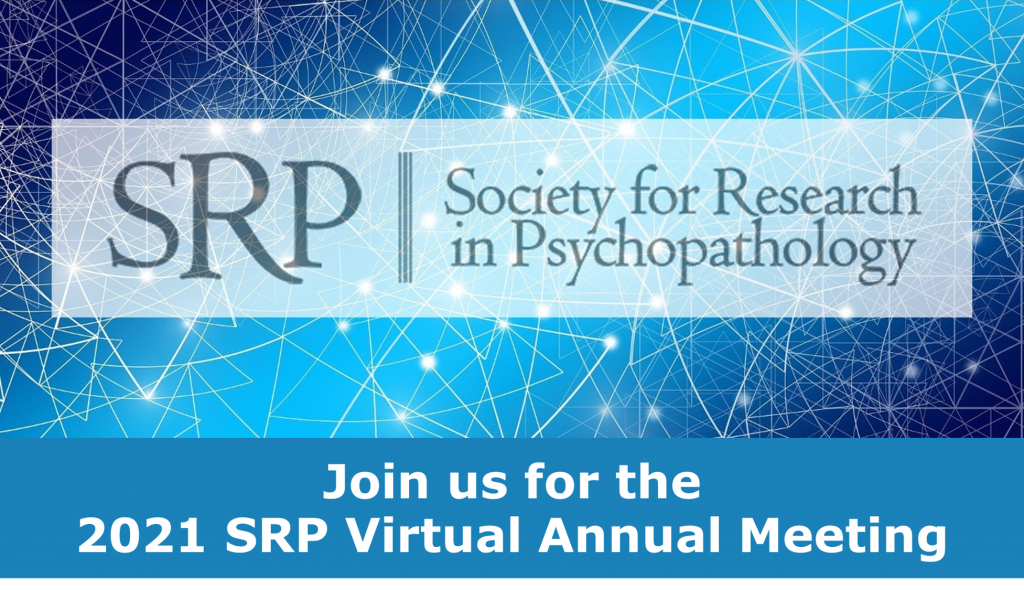 Our 2021 meeting will be held virtually, from Thursday, September 23rd through Sunday, September 26th 2021.
All registered conference attendees should login to their account to view the VIRTUAL Conference.
* You MUST be registered and logged in to view the conference virtual platform.
Registration is NOW Open!
Be sure to register today for the 2021 Society for Research in Psychopathology VIRTUAL Annual Meeting. We may be virtual this year, but we know you will not want to miss the exciting schedule of plenary speakers, scientific sessions including symposia and oral presentations, interactive e-poster gallery, mentorship breakouts, awards presentations, Business Meeting, networking, and much more.
Early Bird Registration through Friday, August 20, 2021.
Early Bird Rate
(On or Before 8/20/2021)
Standard Rate
(After 8/21/2021)
Full Member Registration
$275
$325
Associate Member Registration
$125
$175
Retired Member Registration
$150
$200
Non-Member Registration
$350
$400
Non-Member Student/Pre-Doctoral Registration
$175
$225
Cancellation Policy
A partial refund will be honored before August 20, 2021, less a $50 service fee. No refunds after August 20, 2021. Substitutions are allowed at any time.
* Please note that the registration site is best viewed in Google Chrome.
Career Development Panel
Join us for the two-part Career Development Panel during the Annual Meeting. Friday, September 24, 2021, our speakers will come together for a panel Q&A on Career Development in Psychopathology Research. Saturday, September 24, 2021, the session will include interactive breakouts with the panelist on relevant and timely Career Development topics including Career Paths, Inclusive Change in Psychopathology Research, Grants and Funding, Writing and Publishing, and Work/Life Balance.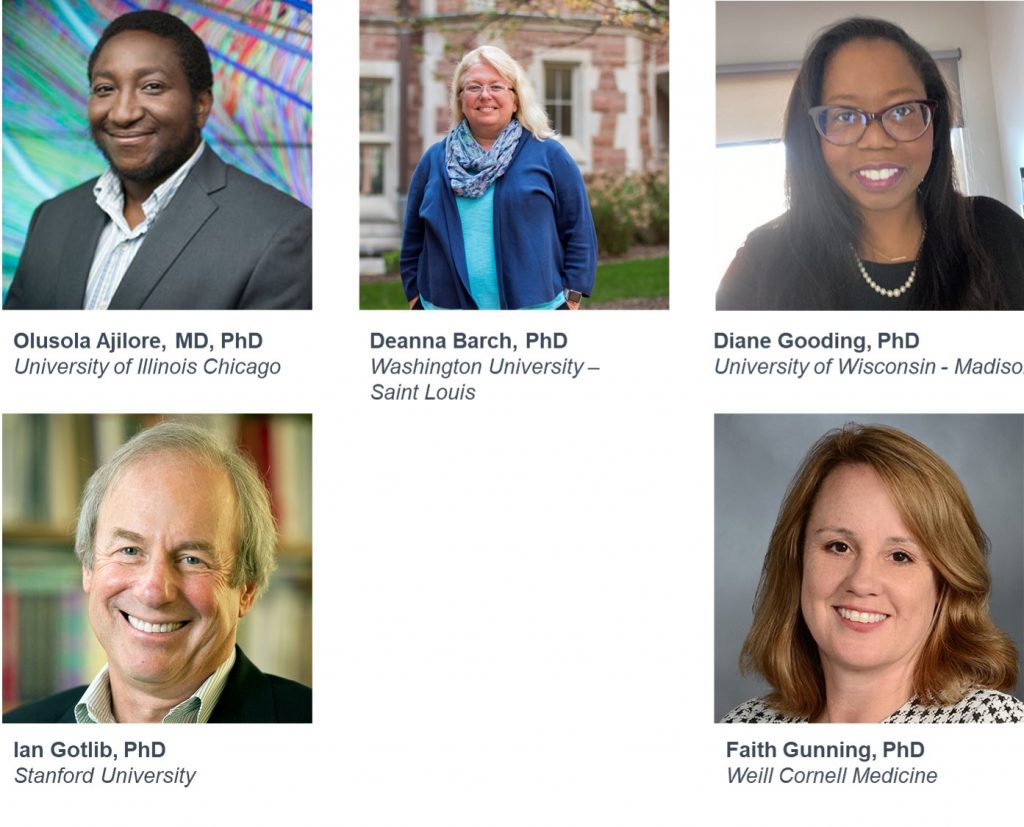 Plan Your Schedule
Check out the online Itinerary Planner to plan your schedule! The Itinerary Planner is an online tool that will allow you to browse the Annual Meeting schedule, view abstracts, and plan your schedule.
It is not necessary to create an account to browse the planner, however, you cannot create a personalized schedule without first logging in. You will use the same username and password you used to register for the conference.
Using The Itinerary Planner
Speaker Information: While viewing the schedule, you can click on each session to expand and view more information, including the speakers and abstracts.
Search and Filter: There are several convenient ways to access desired information:
Filters: Located on the right side menu to assist in identifying sessions by type and category.​
Search Schedule Box: Search to find sessions by session name, submission title, speaker, co-author, or key word.
Browse Speakers: Located on the left side of the screen in the gray area, click the browse by speaker link.
Schedule Your Sessions: Sessions can be added to 'My Schedule' by choosing the push pin icon located next to the session name on every session. The push pin will turn black indicating that the session has been added. To de-select a session, click the pin again, and it will unpin.
My Schedule: After you have made selections, choose "My Schedule" to view your schedule. You also have the ability to add sessions to your personal calendar. In addition, you can link your personal schedule directly to the upcoming conference hall.
Interactive Poster Gallery
SRP is launching a new, interactive poster gallery. Every accepted poster will be available on the interactive virtual platform.


Features:
E-poster Gallery is accessible before, during, and after the meeting
Presenters can upload audio recordings to be presented with your e-poster
Presenters can interact with Attendees via Zoom during the sessions
The discussion forum allows attendees to post messages for presenters.
High-quality graphics
Created with security in mind
SRP 2021 Program Committee