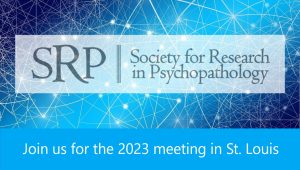 Our 2023 meeting will be held in St. Louis, from Thursday, September 21st through Sunday, September 24th 2023.
Submissions for the 2023 meeting are now open! The call for abstracts is here. Click here to access the submission portal. Proposals for presentation at the meeting will be accepted via the submission portal through April 7th at 5:00pm Mountain Time (MT).
About the submission portal: To log in to the portal, you will use your member ID (email) and password. If you need to change your password, you can do so using the "Forgot your password? Reset password" option on the portal landing page. If you need to change your member ID (email), please see instructions below. If you are not listed in our member directory, you can create an account using the "Not a current user? Create a New User account" option on the portal landing page. Anyone submitting an abstract must have an account via the portal. If you are submitting a proposal to chair a symposium, be sure that all presenters in your symposium have an account before you initiate the submission.
To change your member ID:
First, go here and log in with your existing ID and password.
Step 1: Choose "Update Profile" in the top right corner.
Step 2: Scroll down to "contact information," there you will see a text box to input your desired email.
Step 3: Scroll down further to "login details," and ensure that your new email address is entered correctly and selected.
You can view the program from the 2022 meeting here.