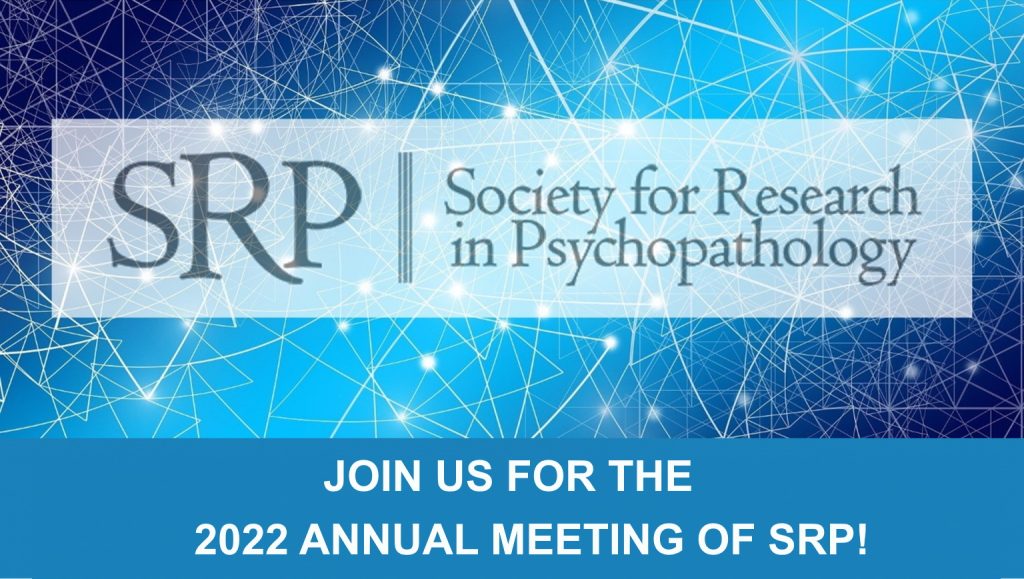 Our 2022 meeting will be held in Philadelphia, from Thursday, September 8th through Sunday, September 11th 2022.
The submission portal is now open. Proposals for presentation at the meeting will be accepted via the submission portal through May 11th 2022 at 5:00pm Mountain Time (MT). Click here to access the submission portal.
We look forward to receiving submissions for presentations on a wide range of topics relevant to psychopathology. Submissions may include symposia, panel discussions, individual talks, or posters reporting on completed studies or works in progress. We will also be accepting submissions in two new categories: (1) Innovative Ideas Talks and (2) Methods Workshops! The Program Committee strongly encourages submissions from women, underrepresented minorities, and early-career scientists. We also encourage submissions on diverse content areas in psychopathology (including but not limited to mood, anxiety, personality disorders, or externalizing disorders) using diverse research methods.
Membership and Submissions
Submissions must come from Full Members of SRP or be sponsored by a Full Member of the Society. Full Members may sponsor submissions of Associate Members or nonmember colleagues even if they are not a co-author on the submission. Only SRP Full Members are eligible to chair symposia or for oral presentations. Please note that individuals who have applied for Full Membership have the same eligibility to submit or sponsor submissions as current Full Members.
Presentation Formats
Formats available include posters, symposia, panel discussions, and paper sessions. For the 2022 Conference, SRP is pleased to offer a "New Innovative Ideas Talk" and " Methods Workshop" submission categories. More information on these new formats can be found in the 2022 call for abstracts.
The Program Committee will select symposia and oral presentations based on the quality of submissions, the diversity of presenters on the panel, and the balance of content in the overall conference program. Priority will be given to submitters who are current on their dues and may be given to members who have not presented recently. Submissions not accepted for symposia may be considered for oral presentation at the author's request; submissions not accepted for oral presentation or symposia may be considered for presentation as individual posters at the author's request. The first author is expected to give the oral presentation or present the poster
About the submission portal: To log in to the portal, you will use your member ID (email) and membership password. If you need to change your password, you can do so using the "Forgot your password? Reset password" option on the portal landing page. If you need to change your member ID (email), contact the SRP webmaster at: webmaster@psychopathology.org (please do this at least two weeks before you plan to submit your proposal). If you are not listed in our member directory, you can create an account using the "Not a current user? Create a New User account" option on the portal landing page. Anyone submitting an abstract must have an account via the portal. If you are submitting a proposal to chair a symposium, be sure that all presenters in your symposium have an account before you initiate the submission.